CALL 1.800.726.0108 or 701.742.2167 FOR CUSTOMER SERVICE.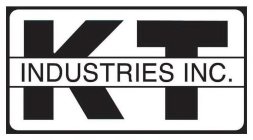 K-T INDUSTRIES
YOUR ONE SOURCE FOR EXCEPTIONAL QUALITY AND SERVICE
K-T Industries is a wholesale company. Dedicated to bringing our customers high quality products at competitive costs. K-T is devoted to servicing customers to make lasting business relationships.
K-T Industries is a second generation company originally started by Harold Tatsumi as a tool importing company. K-T has expanded it's product offering to many different areas including welding, safety, abrasive and air products. Most packaging is color coded for easy customer identification. All products are merchandised with descriptive eye appealing packaging and UPC bar coding.
ABRASIVES
AIR PRODUCTS
HAND TOOLS
WELDING
EMERY VISTO'S IMPLEMENT & CARQUEST - 1009 7TH STREET SOUTH - HWY 1 - OAKES, ND 58474