CALL 1.800.726.0108 or 701.742.2167 FOR CUSTOMER SERVICE.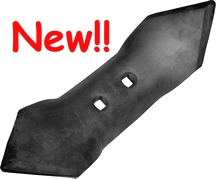 45163M
3/8" Double Furrower Shovel
Part Number: 45163MDescription:
New Item!!
Used in place of spikes when more soil movement and ridging are desired
High carbon, heat-treated steel
More Information:
Bolt Size: 1/2"
Center: 2-1/4"
Length: 16"
Thickness: 3/8"
Weight/ea: 6.5 lbs
Width: 4-1/2"
EMERY VISTO'S IMPLEMENT & CARQUEST - 1009 7TH STREET SOUTH - HWY 1 - OAKES, ND 58474