CALL 1.800.726.0108 or 701.742.2167 FOR CUSTOMER SERVICE.


Bush Hog Squealer Series Rotary Cutter
Suggested Retail Price:
$3,543.00
SQ184
STOCK # MO 0666
BUSH HOG FEATURES
TOUGH EZ Clean Sloped Decks
TOUGH Sidebands With Welded Skids
TOUGH EZ Lube Drivelines
TOUGH Bush Hog Gearboxes
5 YEAR Gearbox Warranty
TOUGH Quick Detach Gearbox Shields
TOUGH Full Length Replaceable Skids
TOUGH Powder Coat Paint
SQUEALER SPECIFICATIONS
(click here)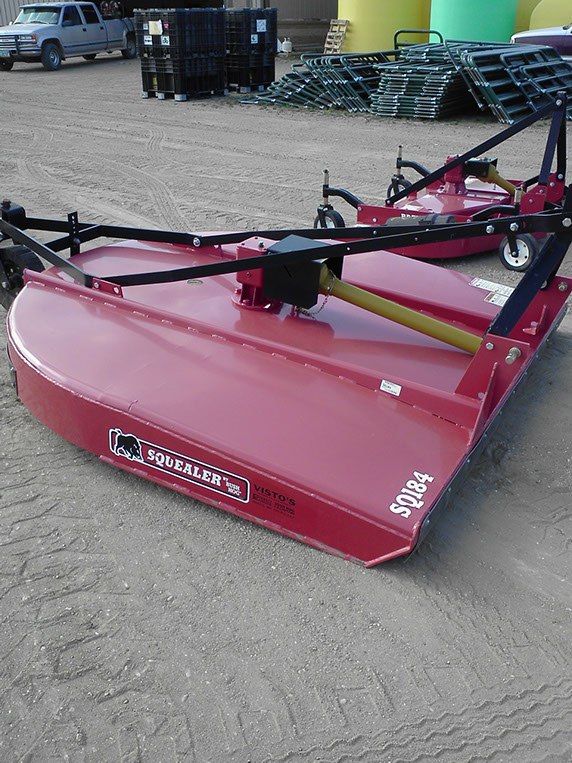 Squealer
Economically priced and versatile, our popular SQUEALER Series comes in cutting widths from 3 1/2 to 7 feet
for tractors from 10 to 70 PTO horsepower. Reliable and durable, this Series has everything that made Bush Hog famous.
EMERY VISTO'S IMPLEMENT & CARQUEST - 1009 7TH STREET SOUTH - HWY 1 - OAKES, ND 58474