CALL 1.800.726.0108 or 701.742.2167 FOR CUSTOMER SERVICE.


Durable. Dependable. Tough. American Made Since 1945.
Since 1945, the Tarter family has manufactured high quality products that are trusted by ranchers and farmers across the world. Tarter Farm and Ranch Equipment is privately owned and operated by the fourth generation of the Tarter family. From cattle squeeze chutes to horse stalls to farm gates to rodeo roping chutes, our more than 950 products are sought after in more than 7,000 farm and ranch stores nationwide.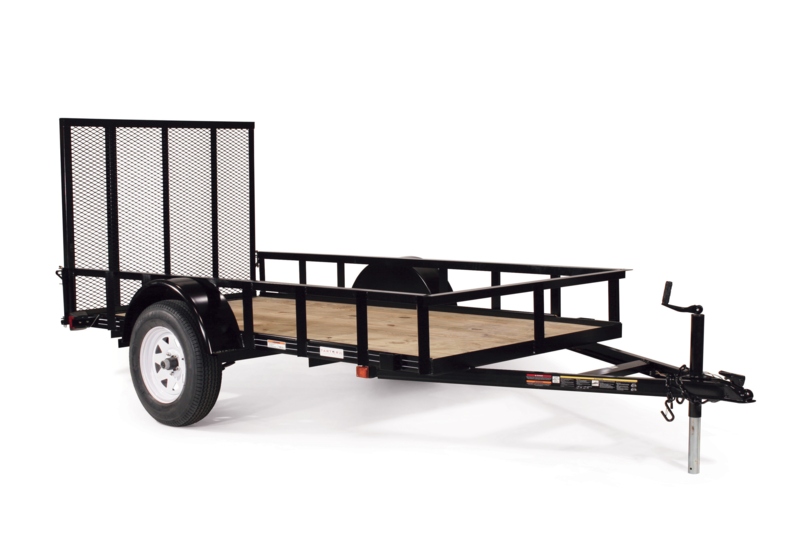 Product Details
•Powder coat finish ensures durability and corrosion-resistance
•Removable tailgate
•2,990 lb. GVWR
•15" tires and wheels
•2,000 lb. top wind jack
•Fully lighted to D.O.T. specifications
•2" A-Frame coupler w/safety chains
•Pressure treated wood floor
•1,750 lb. double eyelet spring assembly
•3,500 lb. cambered axle with 2,250 lb. payload capacity
Product Specs
Item #: TUTWF510
Height: 65″
Approx. Weight: 740 lbs
Width: 79″
Length: 170″
5' x 10' Wood Floor Trailer with Gate Ramp
EMERY VISTO'S IMPLEMENT & CARQUEST - 1009 7TH STREET SOUTH - HWY 1 - OAKES, ND 58474